We hope you can join us for Mass!
Saint Angela Merici is located in the heart of Windsor's Little Italy and is the Italian National parish for Windsor. St. Angela is proud to represent the Catholic Faith on Erie Street, and the rich heritage of the Italian people all across the area.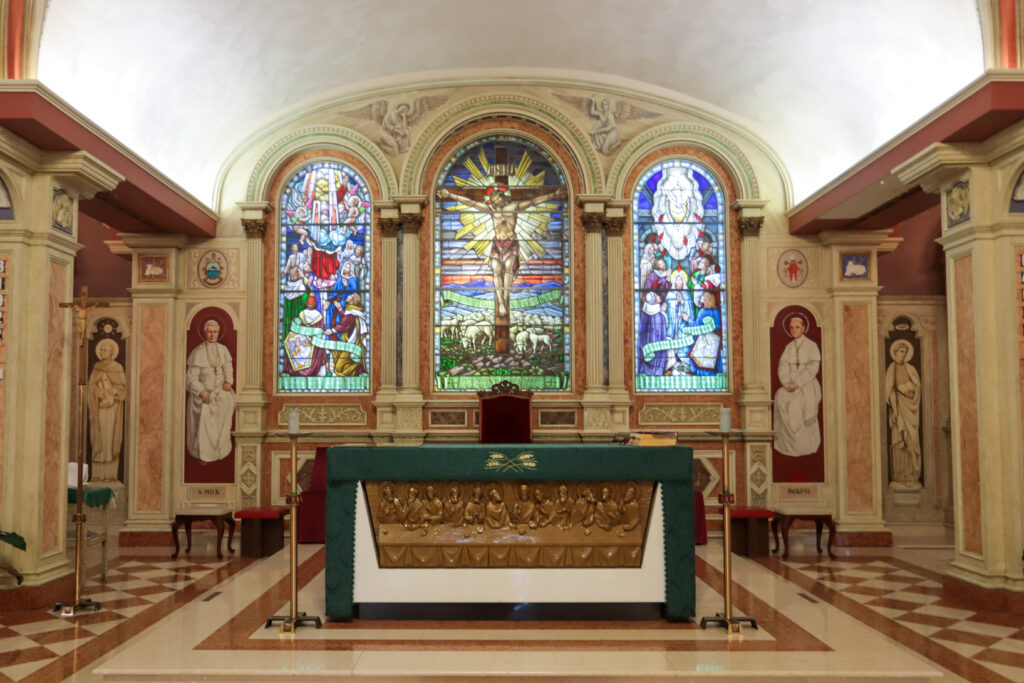 Weekends:
Saturday: 4:30pm (Italian)
Sunday: 9:30am (Italian), 11:30am
Weekdays:
Monday & Tuesday: 7:00 pm
Wednesday & Thursday: 7:00pm (Italian)
Confessions:
Saturday: 3:30pm to 4:15pm
Wednesday: 6:30pm to 6:50pm
The Dispensation from the Sunday Obligation will continue until September 6th.
Family of Parishes Mass Schedules
St. Alphonsus
89 Park Street East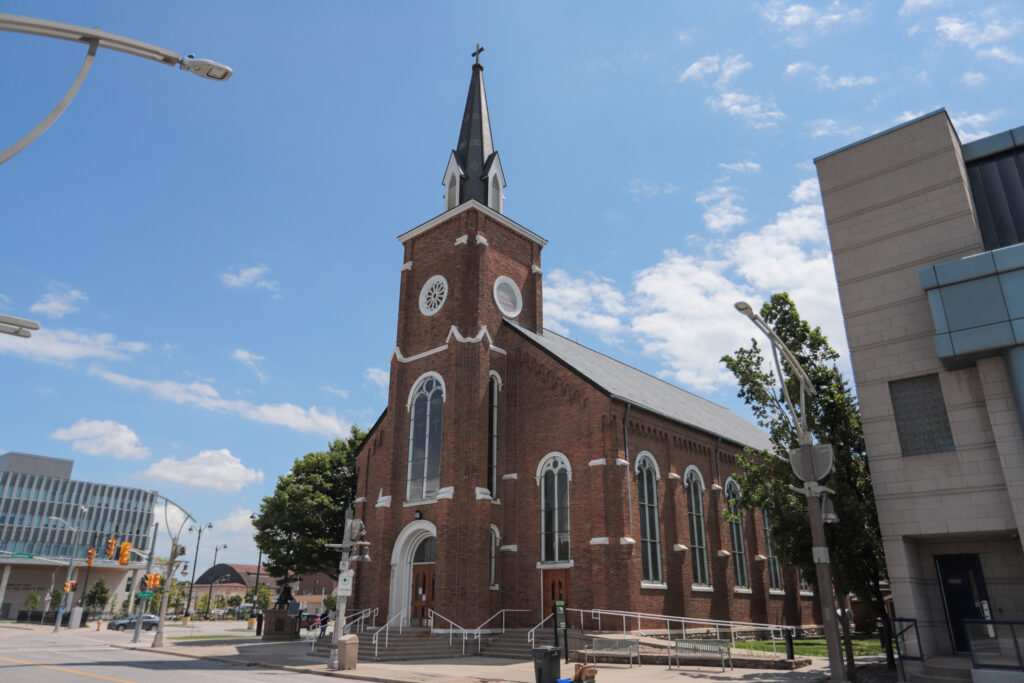 Weekends
Saturday: 5:00pm
Sunday: 12noon and 5:30pm
Weekdays
Wednesday to Friday
12noon
Confessions
Saturday: 3:45pm to 4:45pm
Wednesday: 11:30am to 11:55am
Assumption
350 Huron Church Road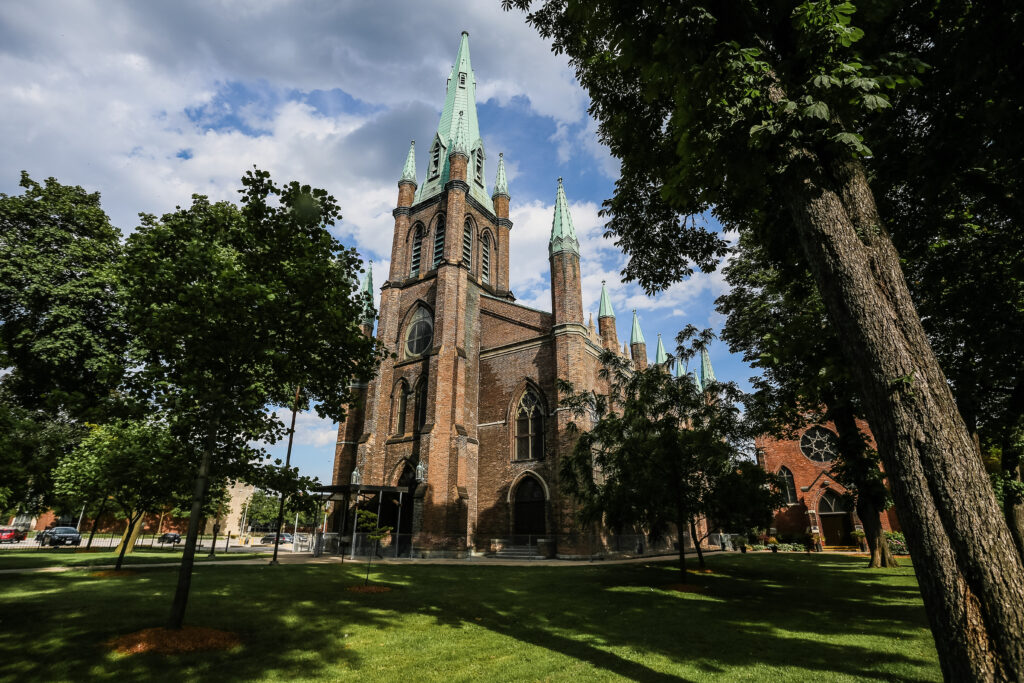 Weekends
Sundays:
9:00am, 11:00am, and 7:30pm
Weekdays
Monday to Friday:
8:00am
Confessions
Saturday: 11:00am to 12:00pm
Sunday: 16:30pm to 7:15pm